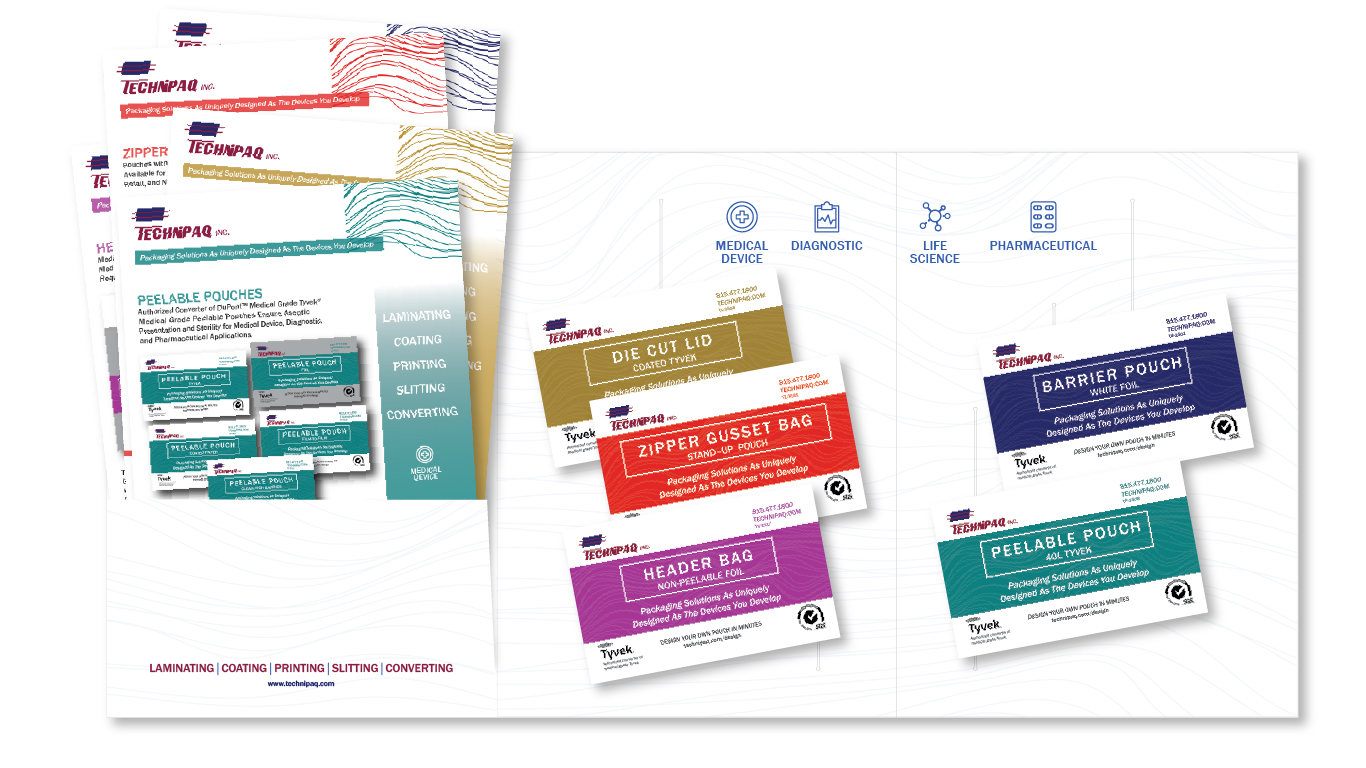 PLEASE MAIL ME TECHNIPAQ'S BRAND NEW PRODUCT SAMPLE KIT
From Header Bags to Barrier and Peelable Pouches, our new product kit contains more than 15 different samples from across Technipaq's primary product lines. Also included are simple one-page summaries featuring new/updated materials features, sizes and specifications. All of this packaged into a newly designed folder smaller than a piece of paper. Please provide a brief information noted below so that we can mail you our new product kit. Friendly Reminder: If you are working remotely, as are many of us these days, please remember to provide your current/most appropriate mailing address. Thank you for your interest.
Any and all information provided to Technipaq is securely maintained and protected and never shared. Our communications with you are minimal and respectful, and can be easily stopped at any time.