Peelable Pouches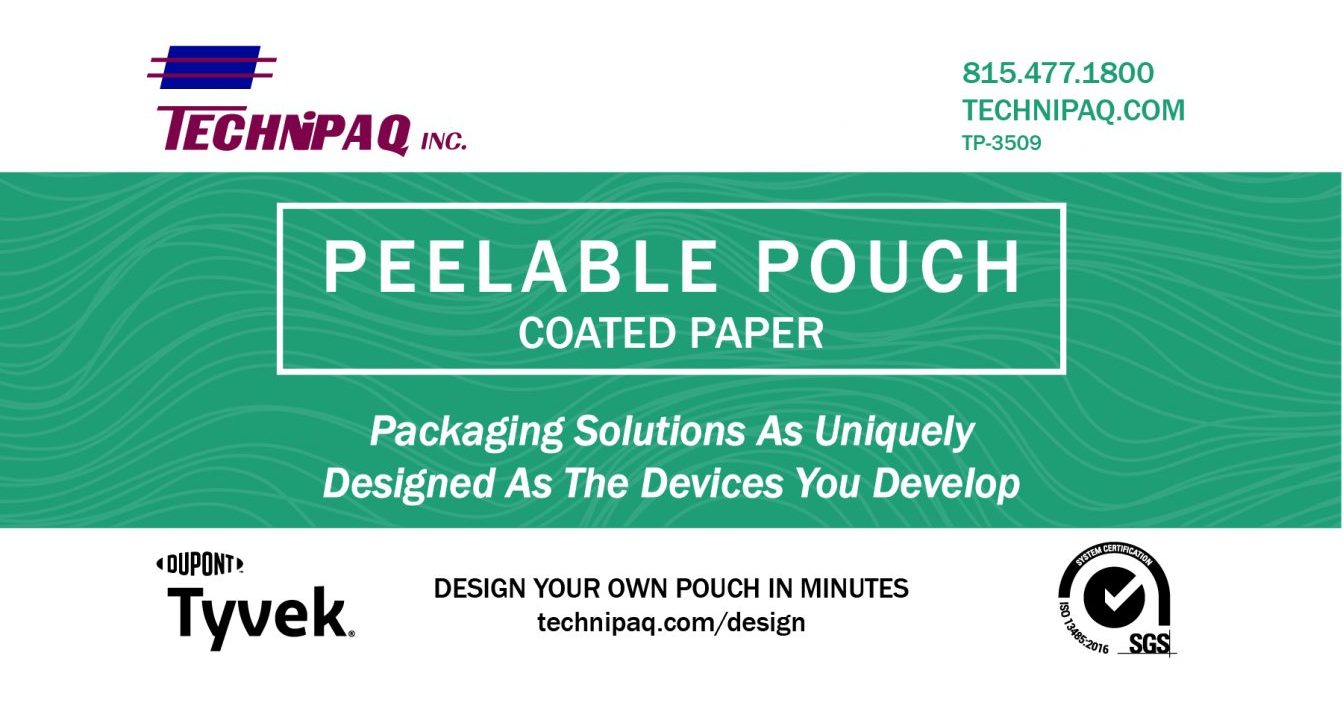 Authorized Converter of DuPont™ Medical Grade Tyvek® Medical Grade Peelable Pouches Ensure Aseptic Presentation and Sterility for Medical Device, Diagnostic, and Pharmaceutical Applications.
Technipaq's peelable pouches confirm pouch integrity with clean peelability and visual transfer, leaving no fiber tear or particulate. All our film and/or foil laminations provide puncture protection and abrasion resistance. Tyvek®, chevron, corner peel, and custom styles are available. All pouches are produced under strict ISO 13485 Standards.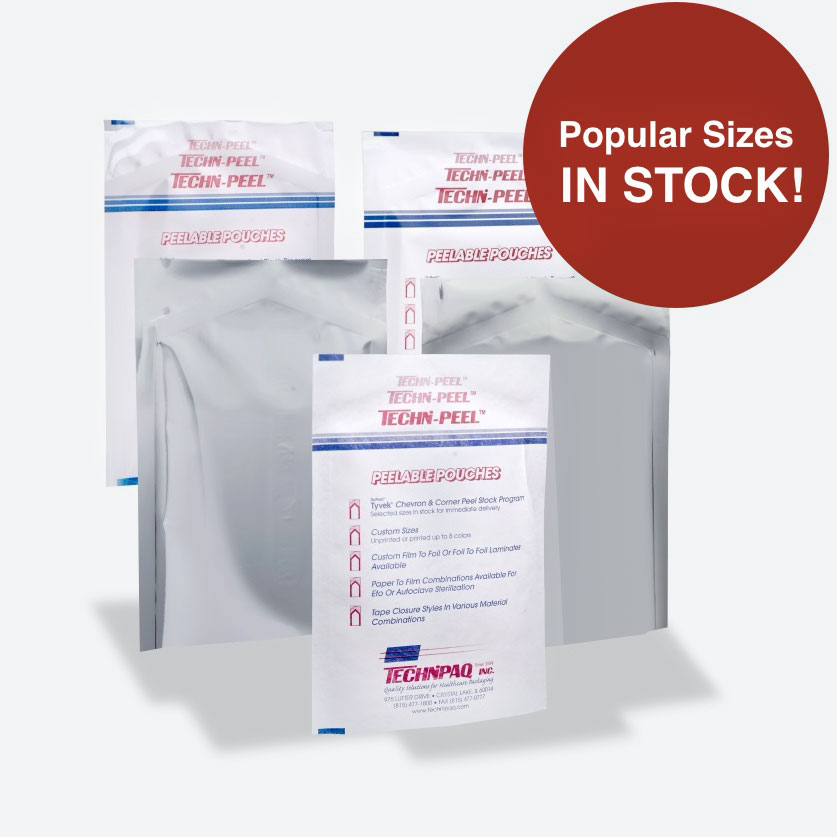 TO MEET YOUR SPECIFIC REQUIREMENTS
We offer a variety of Tyvek®, foil or film laminates, and paper structures in a wide range of sizes, as well as DuPont™ Tyvek® Medical & Pharmaceutical Packaging materials Tyvek® 1073B, Tyvek® 1059B, Tyvek® 2FS™ and Tyvek® 40L.
CAPABILITIES
Stock sizes available for immediate shipment with Tyvek®
Small or large quantity
Custom print runs
Unprinted or printed pouches in up to eight colors
Custom pouches available up to 48″x99″
MATERIALS
Specialty films and foil laminations
Peelable laminates
Clear high-barrier laminations, and autoclavable combinations
STERILIZATION OPTIONS
Radiation
Autoclave
ETO
Sterrad
VHP
DUPONT™ TYVEK® MATERIALS FEATURES AND BENEFITS
Outstanding resistance to microbial penetration
Lowers risk of device contamination—outstanding clean peel and low linting characteristics during aseptic presentation
Alternative to medical-grade paper—ideal for demanding Class II and Class III medical device applications
STOCKED SIZES
Featuring DuPont™ Tyvek® 1073B with 4mil LLDPE
CORNER PEELABLE STYLE POUCHES
13" x 15"
16" x 22"
19.5" x 30"
24" x 30"
CHEVRON PEELABLE STYLE POUCHES
3" x 4"
3" x 5"
3" x 7"
3.5" x 9"
4" x 6"
4" x 7"
4" x 9"
5" x 7"
5" x 9"
6" x 10"
6" x 12"
8" x 10"
8 x 12"
8" x 13"
9" x 13"
10" x 15"