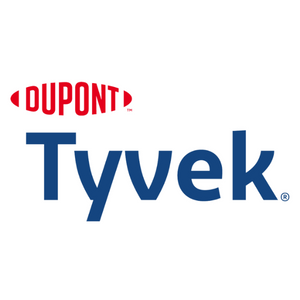 Why Choose Tyvek® for Medical Packaging
Biggest Challenges in Medical Device Packaging
Medical packaging has unique factors that go into its design, manufacturing, and distribution. Maintaining a consistent sterile environment is difficult and requires precision. Regulatory requirements continue to arise as the quality standards for medical packaging also increase alongside new sterilization techniques. These regulation changes are healthy and maintain the quality of the packaging systems, but can create unique challenges for manufacturers to overcome.
DuPont™ has been at the forefront of industry innovation with their flash-spun Tyvek®. Material designed for healthcare packaging applications. Tyvek® takes the pressure off medical manufacturers as its highly durable and breathable structure allows for easy compatibility with common sterilization techniques. This compatibility drives its use in the design and manufacturing of many packaging formats as it can be applied to a swath of packaging solutions. The material's adaptable attributes allow manufacturing to further innovate on the material as converters and manufacturers use Tyvek® to create an overall healthier medical packaging industry.
Because of Tyvek®'s innovative structure and adaptability, Technipaq has installed a sophisticated air knife to create and manufacture their coated Tyvek®, Techni-coat. With Technipaq, an authorized converter of DuPont™ Tyvek®, sterile packaging is manufactured with a short lead time and guaranteed quality every time.
What is Tyvek®?
Dupont ™ Tyvek® is a versatile and unique flash-spun, nonwoven material made out of high-density polyethylene. To further innovate and convert Tyvek ® into packaging applications sterile packaging manufactures/converts can apply propriety coatings to Tyvek ®. This allows authorized converters to create unique, robust and durable sterile packaging systems and solutions. In addition to its porous nature, Tyvek ® also has the following characteristics:
High Strength- Puncture and Tear Resistance 

Low Contamination Risk

Manufacturing Integration

Outstanding Resistance to Microbial Penetration

Proven Stability and Shelf-life Performance 
Tyvek's® unique properties allow manufacturers to consistently deliver innovative, safe, and sterilized medical devices and supplies to healthcare and medical experts. It also means that manufacturers can create life-saving medical packaging and deliver them to hospitals, research labs, and clinics swiftly.
Tyvek® and the Medical Packaging Industry
Specifically, in medical and healthcare applications, Tyvek® sterile barrier systems have an incredibly long shelf life, and its porous structure makes it perfect for the application of gas-dependent sterilization techniques such as ethylene oxide or low-temperature oxidative sterilization methods. Its durability, puncture resistance, and overall strength make it an ideal material for creating sterile barrier systems such as pouches, trays, and more.
Dupont ™ has taken great care with its production of Tyvek® and offers Tyvek® styles that are designed to meet the different needs of manufacturers and their specific products and applications.   Tyvek® 1059b and Tyvek® 1073b are often used in the sterile medical packaging, pharmaceutical, and healthcare packaging industries. Tyvek® 1073B is perfect for medical devices and pharmaceutical packaging. These applications require the highest level of protection, strength, durability, and outstanding microbial barrier of 1073B making it the perfect material to confidently deliver a safe and sterile product to the end user. 
Tyvek® 1059B is a lighter-weight Tyvek® that cater to devices and healthcare products which are smaller, lighter in weight, and do not present significant challenges, such as sharp edges and abrasive surfaces to the packaging system. 
Technipaq is a Proud Authorized Converter and Distributor of Dupont ™Tyvek®
Technipaq has been manufacturing sterilized packaging for almost 40 years and has remained dedicated to providing packaging products with superior durability and clean peel through the converting and manufacturing of DuPont™ Tyvek® products. Through these years Technipaq has also gained expert experience in packaging design, small and large runs while weaving customizability into each order.
In 2021 Technipaq partnered with a packaging industry chemist and Dow to create a propriety water-based EVA coating designed for DuPont™ Tyvek®.  
Technicoat, Technipaq's proprietary coating enhances their offering of roll stock, lidstock, and header bag packaging solutions. The new coating also gives Technipaq even tighter quality controls, product uniformity, and increased customization and flexibility.
A proven industry pioneer and innovator, Technipaq has been providing flexible, sterilized packaging solutions to the world's leading healthcare, medical device, diagnostic, and life sciences companies for more than 35 years.
Design Your Custom Pouch today!